Kajabi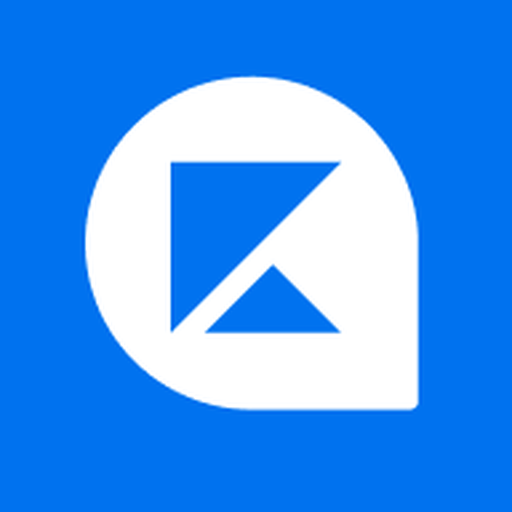 Simple Course Creator
Powerful Suite of Marketing Tools
Visual Pipeline and Sales Funnel Editor
Large Library of Customizable Site Templates
Flexible Affiliate Marketing Options
Built-In Payment Processing
By 2025, the online learning market is expected to have grown to a global value of $325 billion, indicating its rapid expansion.
This profitable industry has drawn astute business people hoping to take advantage of the need for educational possibilities.
Given the current environment and people's increased need to learn new things and have fast access to information, online courses have become incredibly profitable. Kajabi is a well-known platform in the knowledge commerce industry. 
One of Kajabi's unique selling points is that it gives infopreneurs a one-stop shop with everything they need to develop, promote, and sell their products. Since its 2010 inception, Kajabi has emerged as a preeminent e-learning platform, enabling more than 50,000 users across 120 nations.
Kajabi has earned roughly $1.5 billion in revenue and served about 60 million students. Nevertheless, with all the excitement over Kajabi, one would wonder if it lives up to the hype. We will analyze this tool in-depth today, looking at its costs, contrasting it with rivals, and going through its salient features.
What is Kajabi?
The online course marketplace Kajabi's primary goal is to make online courses available. With this company, it's easy to design, promote, and grow online courses, membership sites, and coaching programmes.
They also provide website builders, email marketing, a mobile app, a payment gateway, and pre-built layouts.The best part about Kajabi is it's incredibly user-friendly; developers don't need to worry about integrations or learn any code.
Who is Kajabi for?
Kajabi is the leading all-in-one platform for creator-led businesses. It helps people turn their knowledge into a sustainable online business by diversifying their revenue streams with digital products and services including (but not limited to) online courses, online communities, and coaching programs.
Kajabi is a flexible option for anybody looking to take advantage of the potential presented by the digital world, since it can be used by a wide range of people and organisations, from huge enterprises to solopreneurs.
Pros
Intuitive Drag-And-Drop Site Editor
New Community Features
Large Library of Customizable Site Templates
Flexible Affiliate Marketing Options
Built-In Payment Processing
Cons
Higher Than Average Prices
Student Engagement Tools Are Lacking
No Certificates
Limited Built-In Payment Functionality
What features does Kajabi offer?
The main selling point of Kajabi is its extensive feature set, which enables you to produce, promote, and sell digital content all in one location. Some of the essential components we consistently use to manage our content business are listed below: 
Comprehensive Online Presence: The users who create courses will have access to a fully hosted website as part of their membership. There are dynamic templates included with this website that are simple to set up with just one click.
Personalized Email Marketing: Kajabi knows how crucial marketing is to turning leads into early adopters and devoted supporters. To facilitate this, the platform provides course developers with fully integrated marketing tools that let them send customized emails that efficiently disseminate news and updates about their courses to their whole mailing list or targeted audience groups. 
Landing pages: It's necessary to create landing pages that efficiently attract and convert website visitors while creating engaging courses.
Quizzes, memberships, and assignments: At Kajabi, providing a remarkable user experience is highly valued. In keeping with this promise, the platform provides membership sites that let teachers reach a wider audience while still offering top-notch support. 
Upsells, custom payment pages, adjustable pricing: Kajabi offers upselling capabilities that may be easily added after a purchase in order to optimize income.
Automated marketing pipelines: Apart from customized emails, Kajabi provides marketing pipelines that may significantly improve user experience by automating tasks. Scheduled emails, reminders, and registration confirmations are all available to subscribers; they are all intended to improve and expedite their engagement with the course. 
What Sets Kajabi Apart From Other Providers?
The following two characteristics distinguish Kajabi Part from all other platforms:
A platform like this one doesn't require tools from outside sources.
Its primary emphasis is on marketing and sales tools. This features marketing automation, a built-in sales funnel builder, and email management.
What support does Kajabi offer?
Kajabi's superior assistance sets it apart from other online course platforms. As one of the few learning platforms, it provides live chat support around the clock.
Hence, you can contact their support team through chat if you run into trouble or need assistance with your Kajabi account.
Nothing beats having customer service available around the clock. We've personally gone through it several times during client product launches when we needed assistance, and Kajabi's prompt assistance came through.
Additionally, It offers many how-to lessons for getting to know the platform. You may perform a keyword search using the Kajabi Assistant bar at the top of the dashboard. It will provide tutorials and articles that are pertinent to the subject.
Kajabi's pricing
In terms of cost, Kajabi is among the priciest choices available. These pricing points may seem abrupt, Kajabi's value is found in its comprehensive platform. 
You will probably need to invest in a website, payment processors, email marketing software, the LMS, and numerous other automation to create an online course. By centralizing all necessary resources, Kajabi seeks to streamline the process of developing an online course.
Based on your company's requirements, Kajabi provides three distinct subscription levels. Every plan comes with a 20% subscription discount if paid yearly. 
Quick Verdict – Is Kajabi Worth It?
Kajabi is a membership and online course creation platform that is genuinely all-in-one. It provides live classrooms, communities, coaching, quizzes, assignments, mobile apps for iOS and Android, limitless video hosting, and more.
However, you may manage your whole business on Kajabi. You can construct marketing funnels, publish podcasts, manage blogs, make websites, and set up email marketing automation.
There is no other course platform with some of its marketing tools, including the sales funnel builder and Automation, which are game-changers. Although the pricing is high, it should function well if you develop all or a large portion of your business on the platform.
You can begin a free trial of Kajabi by clicking the button below if you want to try it.